Hi All
Please check out the events page for details of this benefit gig. Four great Rock and Blues bands and a fabulous curry - all for 10€ and all in a good cause.
Drop me an email on mail[at]annedickens.co.uk or PM me for more details here Les Potes a Pouf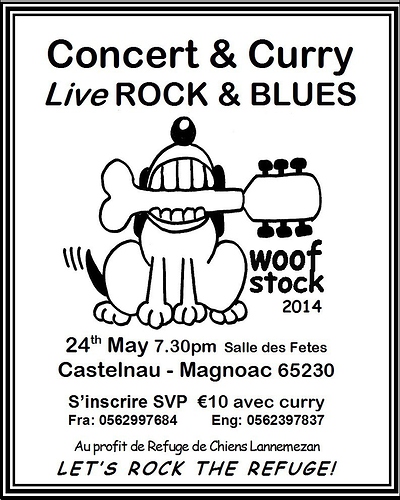 Please come along and help us to Rock the Refuge!
Anne