Bunty, as you can see in the photo is a gorgeous brown tabby cat. She was bought to Cat Rescue and Adoption Charity, Chats du Quercy a couple of weeks ago, found in a field on a sunday afternoon, in a dreadful state. Not long haired, but she had clumps of mattered fur that had to be cut out. She was trembling so much that she could not hold her head still to drink water. We thought that she'd been hit by a car as she could not co-ordinate her movements, nor stand, she appeared to be paralysed.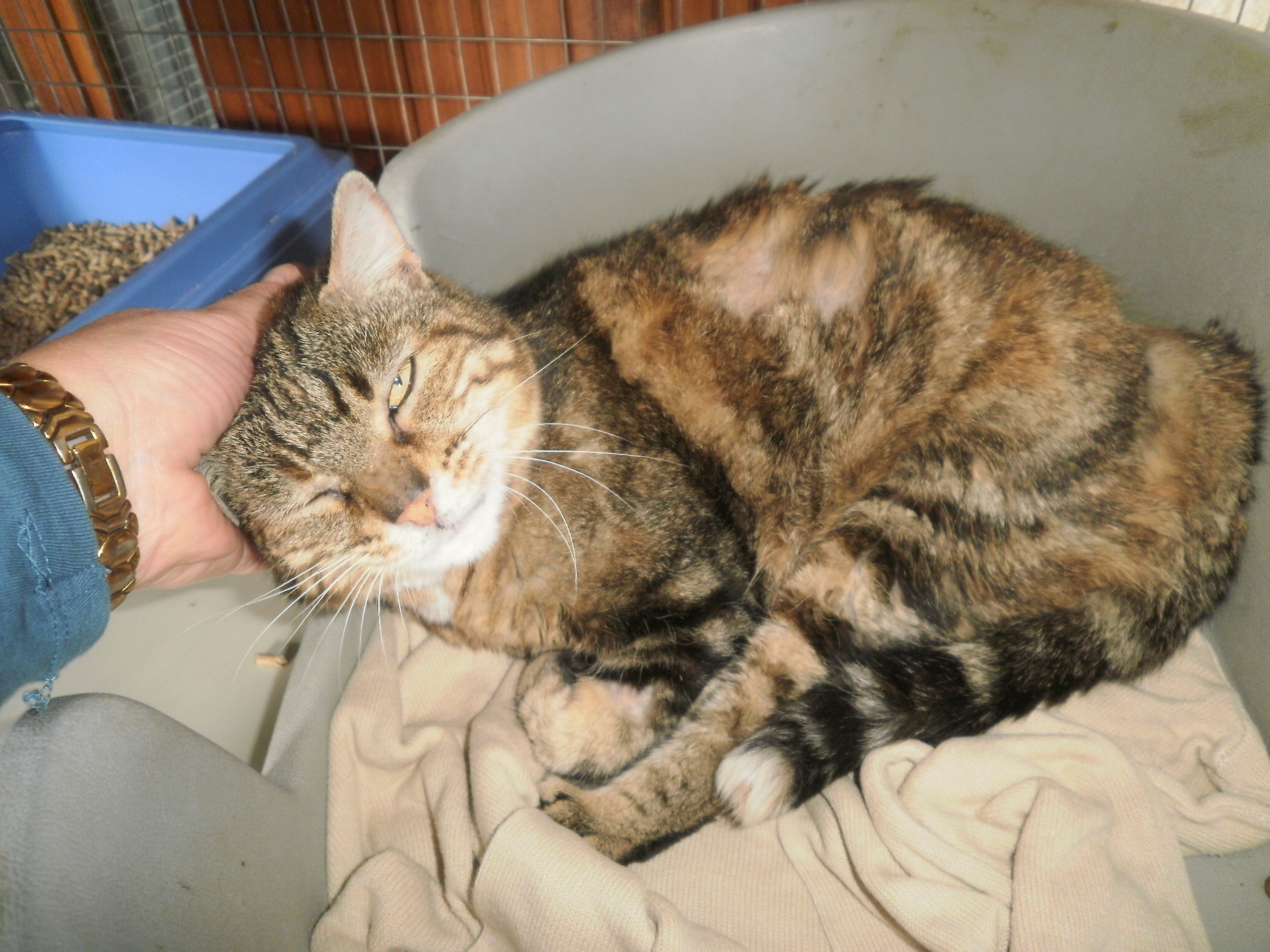 A quick call to our vet who said to take her to her surgery immeadiately, she was instantly diagnosed as being poisoned and was given an anti-dote. Our most plausible conclusion, as this was not the first case seen by our vet, is that Bunty had been abandoned, was trying to fend for herself and was living and hunting in the fields where insecticide was being sprayed, and it is this that has poisoned her.
We are hopeful that she'll pull through but the last couple of days she appears to have worsened and she will most probably always have neurological damage which will affect her co-ordination ability. She is however, the most patient and forgiving of cats, she has a lot of love to give and loves cuddles. We'll fight alongside her and give her the best chance of a good quality of life.
You have to wonder why this happens; obviously financially based, for farmers to gain the maximum out of one field, to kill and poison everything in sight(including humans!), is that acceptable?