Finally - after 2 cancellations - Orange has installed fibre into our house.
Took one guy about 90 minutes to install our neighbour and us.
Very impressed, now get 860Mbps download.
Installation was free of charge, and I think our monthly package has only changed by a euro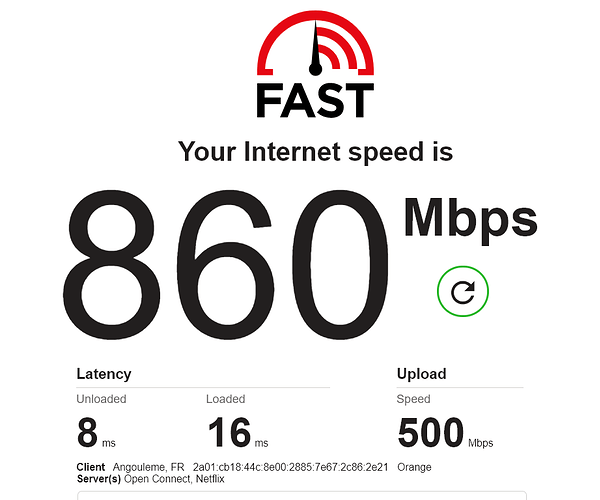 or so.