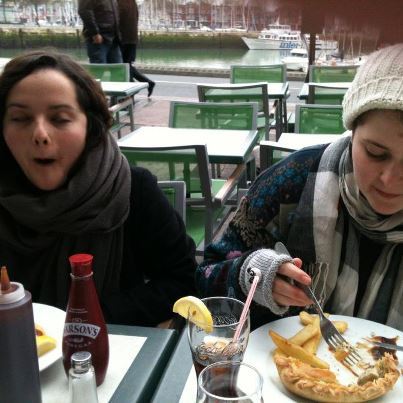 My daughter (on the right) took her friend (French) to an Irish bar in La Rochelle where she is in university.
As you can see they are tucking into Pie and Chips *sniff*
I know it's a bit of an overworked question, but in the cold and dark of winter which foods do you miss from "back home"?
Answers on a postcard please.........