There is a hairdressers called 'Fanny Coiffure' not far from where I live, 'Moron Constructions' is also local, and let us not forget 'Batiman' which often has younger anglophones sniggering. Oh and 'Le Vieux Pouf', which is a decorating business. I did tell him…
Haha very funny

I heard about a construction company as well today called 'Hovel'.
There's Crappone just outside Lyon
Near where I used to live in Japan was a sign for a Chainease restaurant which I always assumed was a misspelling but maybe I was being naive??
We have a M. Homo that does therapy with magnets in our local town.
Moron is a name I've seen here.
Also an egg producer called Connard
There was an Assistante Sociale in Mazamet called Mme Homo that used to help us. Probably the same family. We were sufficiently infantile to have a little giggle at her name.
Difficult not to

Annette Curtain is quite a popular name in Ireland.
Lindsey Doyle was a youngster in Southwold when our family lived there… many years ago. Her name always made us smile… I used linseed oil on my hockey club and could never understand why her family had put the names together like that…
Sadly, she contracted a virulent form of cancer and died within a few months… shook us to our very foundations. (Us youngsters had considered ourselves invincible…)

Our doctor is called Martian

Edit- her treatment is out of this world…groan😋
I am sorry to hear about your friend Stella.
Teenage years… always dramatic, even when nothing much happens… but losing one of "us", one of our gang as it were… that was a shock
I went to college with Geoffrey Kill and Victoria Station and Graham Wragg.
The local electrician is called Mr Do.
An english plumber in Charente was called Mr Drane.
An estate agent I did some business with in Les Landes was called Mr Bastard.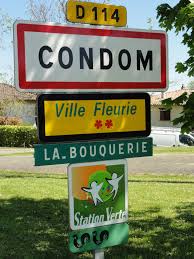 I once had a client called Fanny Salmon or, as was written on her file, Salmon Fanny.
My mum was looked after in the hospice by a Dr Payne. I know of a senior police officer called Alfred Hitchcock and one called Geilty pronounced Guilty
I wouldn't want to be questioned by Inspector Geilty!
My ex wife was a nurse whose maiden name was Dye
One of our local dentists is called Dr Farce.