Our local hairdresser seems to be indicating its specialism:
"Fanny Coiffure" in Villefranche de Lonchat
Everyone is diversifying these days
L'Arsenic Café near to us, never tried it!
My late missus's doctor in the UK was Dr Killcross.
The former Warford FC footballer Fitz Hall was nicknamed 'One Size'…
I knew a Walter Wall, he did not fit carpets

This is the one I know


My word there is more than 1 - and I seem to remember French ladies being famous for their underarm hair - I may have been wrong all along.
Almost forgot - Pratt's Bottom, used to live a few miles away when I was young.
Great Snoring in Norfolk is just that…
The rector of the village where I spent my childhood retired to Little Snoring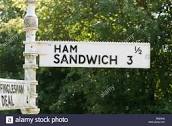 Er, a fanny isn't an underarm, clearly shome mishtake.
Six Mile Bottom near Cambridge used to make me snort.
There's a dr at the clinic in Berg called Maniac* which is rather wonderful though alas it doesn't mean the same thing in Fr and Eng.
*spelt Magnac
Had many a happy time at the Crispin Inn at Ham.
There's a lot of them about!
When I was a staff nurse in London(1980) the houseman on my ward was a Dr Fear,one of the registrars was Dr Clore and the other was Dr Gore(who sadly died recently after I think a yellow fever jab)
I always used to laugh at Wyre Piddle(I think in Worcs UK)and when first came to France was astounded to see someone walking round with a T shirt with Athletes Foot written on the front(maybe from a sport shop)
Also Tati shops(dothey still exist ?)
Yes I used to know it well, we seem to know the pubs in the area maybe our paths have crossed over the years?
Here's another funny name this time for a pub, it used to be called The Green man.

I used to pass a lane on my bus journey to Lancaster which said Crematorium and underneath one Way Street.
Farce being the French word for stuffing, presumably he is a specialist in fillings!