I've never made bagels before so when I picked up my bread cook book this morning looking for something interesting to bake, they caught my eye. Probably because one of the the steps is to poach the dough in boiling water.
It's quite a standard dough except for the addition of caster sugar and vegetable oil.
Here is the dough formed into bagel shapes by rolling a 15cm long snake and sticking the ends together with water.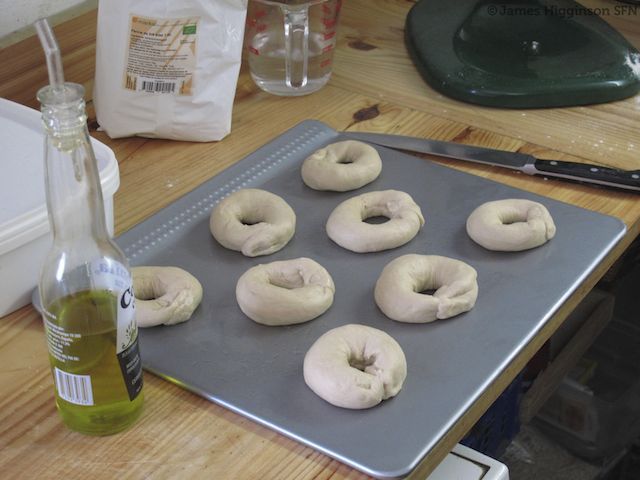 And here they are an hour later having proved.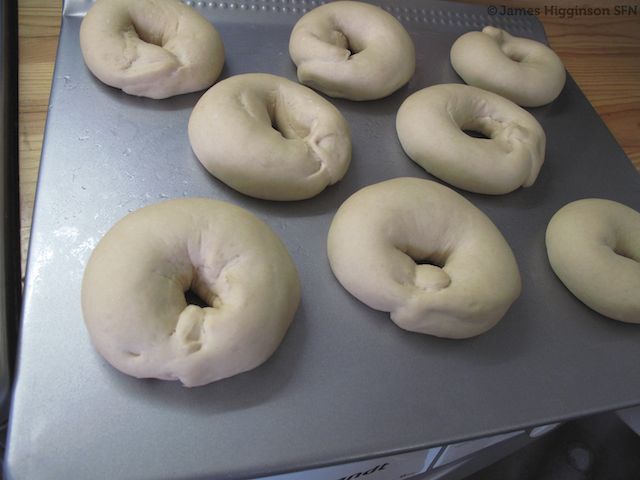 Next they go carefully in to the simmering water for one minute on each side.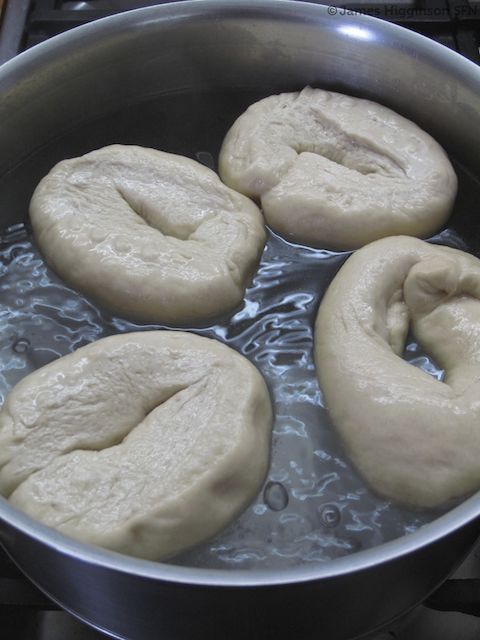 Then egg washed and sprinkled with poppy seeds and in the preheated over for 15 minutes at 200 degrees.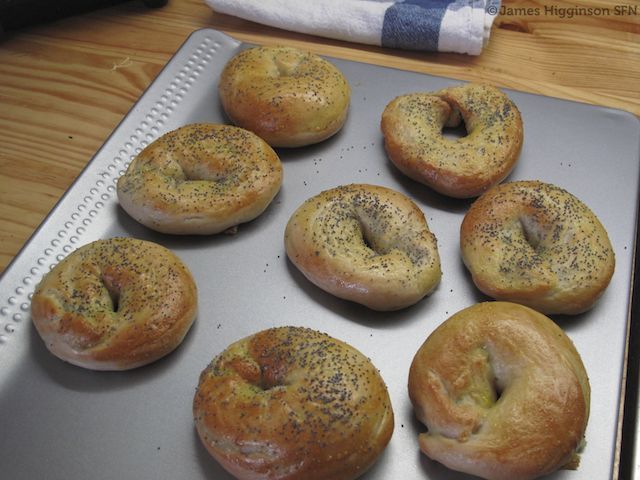 This one has bacon, manchega, pickles, chorizo and lettuce, plus a bit of English mustard. I'll definitely be making these again!
Smoked salmon and sour cream is a popular choice of filling I believe. What would you put in yours?