Thanks for enlightening me on the existence of another denim subgenre - indestructible jeans!
How are finding it? BMW S1000XR here and thinking of downsizing though, while I wouldn't have anything other than an automatic car, I struggle with the concept of and automatic bike.
I watched a YouTube video not long ago - think it was the Yammie Noob channel - where they rode an automatic. IIRC they said it takes a while to get used to but, even when you are, it's not as engaging and there were times where they wanted it to shift sooner than it did.
Will try to dig it out again amongst the way-too-many YouTube videos I watch.
Edit: found it…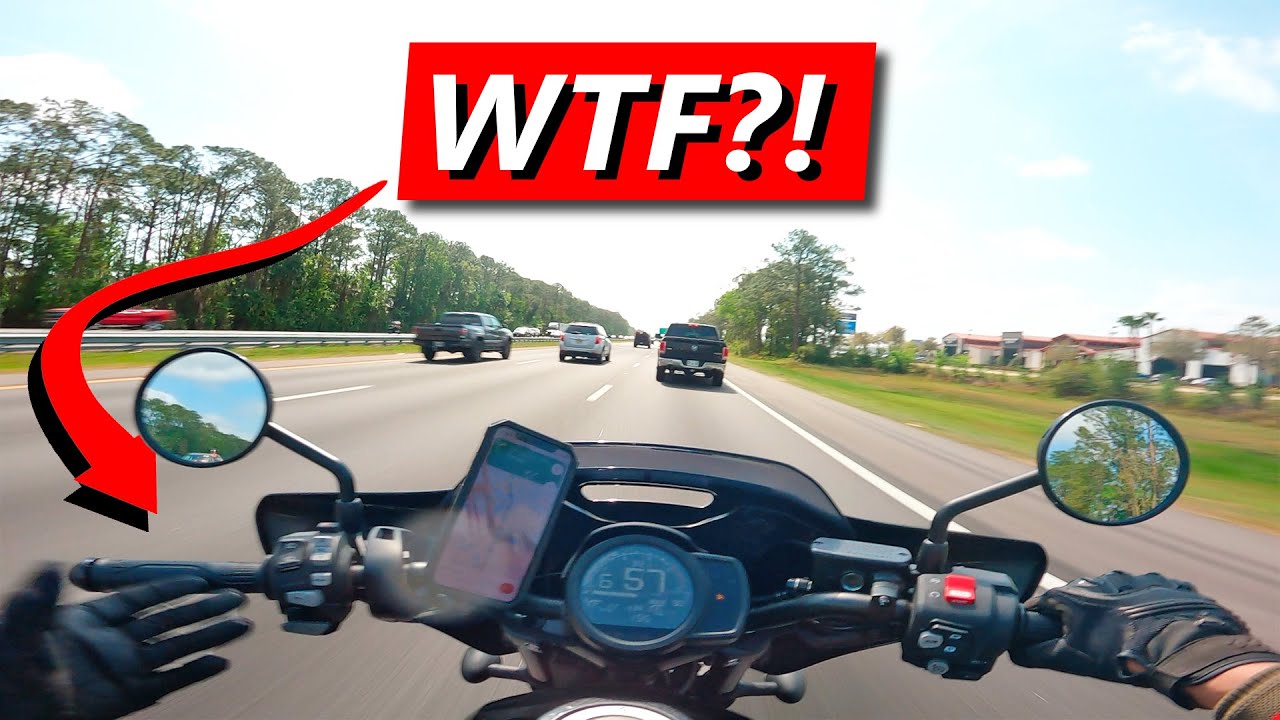 Talking of Brexit and bikes, I did have a R1200GS adventure before moving to France, but decided to sell before leaving as it looked like alot of hassle to import to France. A sad loss as it was fully kitted out for touring, and had many a great tour in Europe. Couldn't imagine it handling the same with an auto gearbox.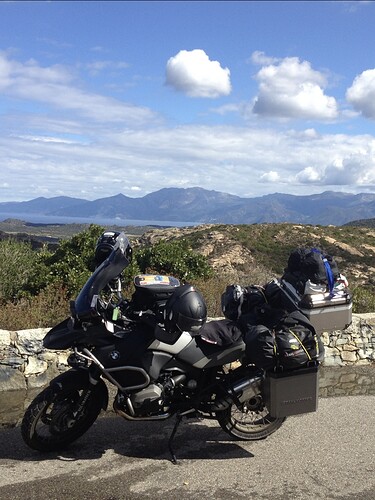 I brought mine over and it was really straightforward to import and register, admittedly before the B word came into full effect.
It is very different now!
I love it. You can still switch to manual (with flappy paddles on the left bar, or an optional footshifter) if you really want to - but I leave it in auto 100% of the time. Auto on my bike has 2 modes, "drive" and "sport" - I use "drive" if it's raining and "sport" the rest of the time.
If you like to rev the guts out of a bike you won;t like an auto, but for relaxed touring and (especially) town traffic it's brilliant.
I seem to remember that it wasn't just a matter of changing the headlight, but also the power of the bike that had to be restricted - all now from memory as can't remember the details.
Don't knock it until you've tried it.

It's not auto like a scooter, it's a dual clutch system where one clutch operates odd numbered gears and the other even numbered, the whole thing controlled by a computer. It's similar to Volkswagen's DST gearbox for cars, but only Honda make them for motorcycles.
As mentioned above if you like to use higher revs and find the limits of the bike's handling it's probably not for you, but for relaxed touring and commuting it's fab.
And in "drive" mode it gives 70mpg.
Very interesting - in fact I did previously look at large electric motorbikes which I guess are also automatic, but currently, the pricing is plain crazy for anything sizeable!
My son in law bought a new Harley electric bike last year. Was impressed by its rapid speed increase but being silent had no noise which is what you buy a HD for. Plus also HD inthe US have decided not to produce them now because of lack of interest so far so he got them to buy it back and swapped it for a tailor-made personal copy of the HD used in Terminator. Just after xmas he traded it in and has another bigger hog with a grunt and is currently today on a five day rideout with the local chaper to Denver from Dallas. I expect he will get another new one in a few months after paying off the new Hellcat graphite wrap last week.
Not so much these days, most modern bikes have flat beams and full power is fine (mine has 160bhp) so long as the bike has ABS.
In reality, Brexit hasn't really changed much about the process, just a different customs declaration really.
@Susannah Why don't you suggest Australia to your student? My son had a fantastic time there on the one-year young person's visa, which gives you the right to work. He started on the Gold Coast, then moved to Sydney, and did a few weeks on a farm. Made some good money. I think it's open to EU citizens.
Me too, though with a letter from my employer as I hadn't found an apartment yet.
It was with Société Générale in Meylan, Grenoble. Opening the account was easy but the bank was useless, overdressed, incompetent flâneurs

Not sure much has changed in the world of French commercial banking. That said, my HSBC crew a very good, but I think that's the HSBC influence.
That's looks like a five grand Leica around his neck

That is a good idea, thank you for mentioning. I have checked the visa is possible and passed it on to my student and we discussed. He is a little unsure about going so far from home and having no contacts there. I will talk with his parents about it too.
Thank you again!
Well spotted, anglo brexitus needs all the accoutrements to have a good day on the champers.


My neighbour's son went to Oz for an experience and to learn english. He went for the maximum of the student working visa he got (6 months I think it was), worked all over on farms and in cafés to pay his way and thoroughly enjoyed the experience.
Our son got a 2 year working Visa for New Zealand (then stayed 3 years because of covid). The visa is available to anyone suitable under 30.
I'm pleased that he found it worthwhile and enjoyable.
Plenty of horror stories regarding Australian treatment of young people on "working holidays" though.