These lovely old locks are well worth the effort of restoring. They are very well made and attractive.![](upload://ChKzHIVn4ZLQrazfKlsZAlpUr2.jpg)
Remove the lock taking care not to lose anything, I even kept the screws as they have nice heads.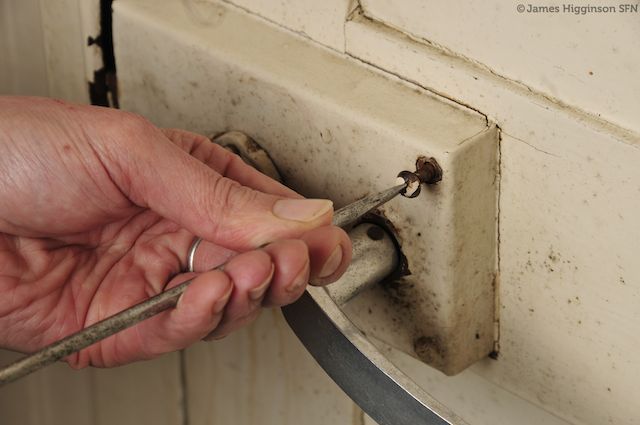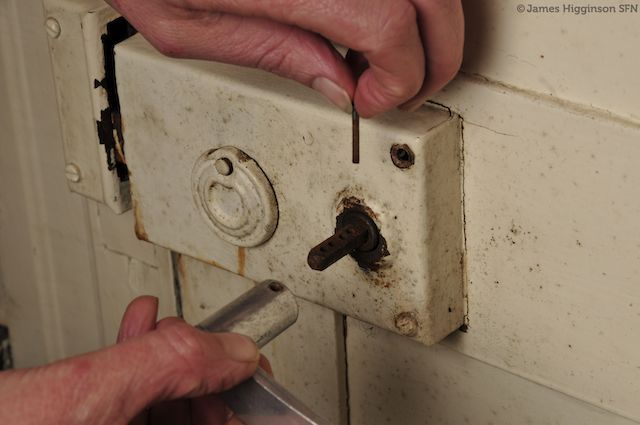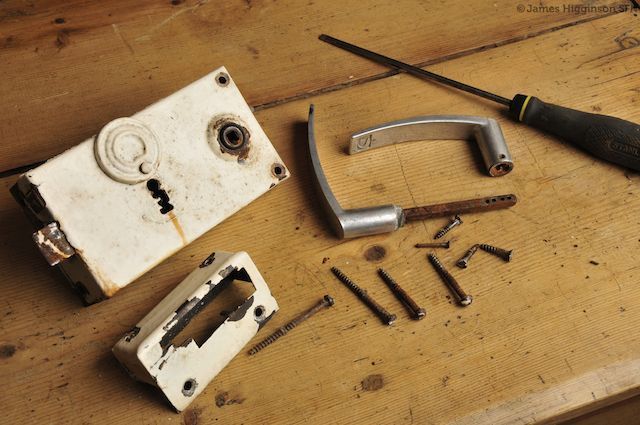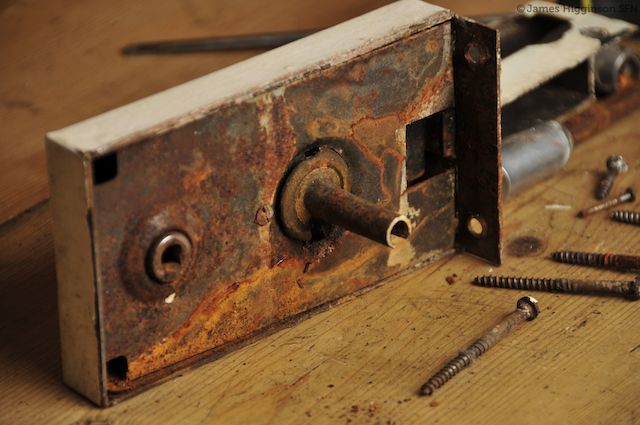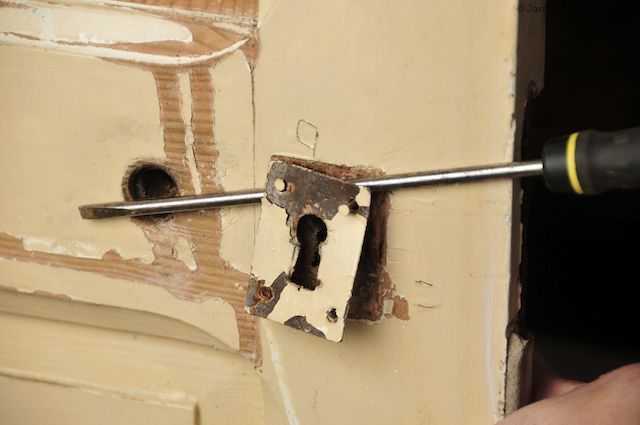 Caustic soda is dangerous stuff, you'll need a full complement of safety gear, and don't splash it about!
Add the caustic soda to the water not the other way round.![](upload://lSJFK4iJCRnuoZMA7f6dnJJDcwt.jpg)
Give it a good stir until the crystals have disolved.![](upload://ubH3jBMB4Wu4hTGCpNTxwePtA8S.jpg)
Please your bits and pieces carefully in the solution, don't drop it in there.
Depending on the thickness of the old coats of paint, this process could take just a few hours. I left this one soaking overnight.
Remove everything and place it in a clean container ready for rinsing.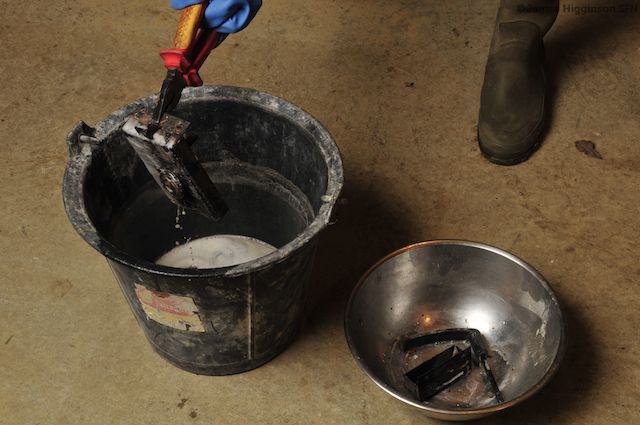 Use plenty of clean water.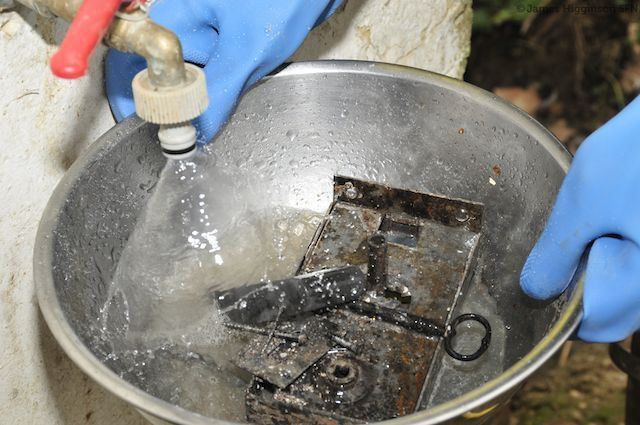 It will now be a fairly easy task to remove the paint using a wire brush. Wear eye protection for this bit too.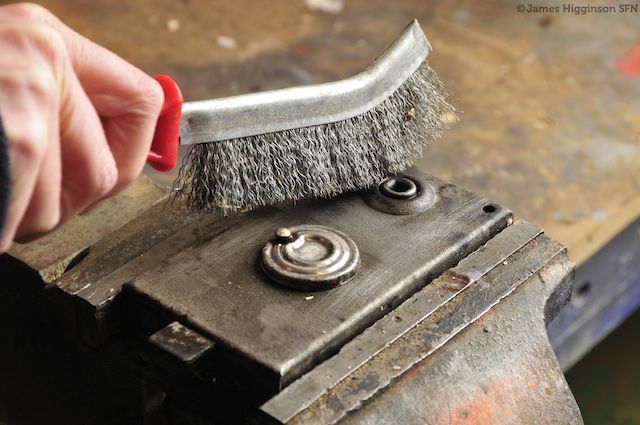 Isn't that lovely?!