I worry SF might not be as exiting now Brexit and Boris are history.
I'm sorry he's resigned because a) he was doing a great job at bringing down the Tory party singlehandedly, and b) I would have loved to have seen his reaction when he lost a General Election.
………….it's been an absolute comedy show and great example to others as to how NOT to run a nation! All starting with the Brexit fiasco.
BBC reporting that he's going to resign but wants to stay on as caretaker PM until the autumn
<deity> knows if the Tories are stupid enough to let that happen but I fear that they are.
I'm sorry he's resigned because I wanted to see the Tory Party completely demolished in the next election. They would then have to rebuild from the ground up, hopefully with lessons learnt and no room for the likes of the ERG ever again.
Surely he cannot dictate how long he will stay as caretaker - especially at the moment with the country in such a mess. The new leader need to take over asap. Oddly enough I'm not filled with optimism contemplating someone else in the chair.
This is exactly why I don't understand why people wanted him gone. The longer he stayed the better in the long run, if maybe not the short.
We really need to get rid of these shady groups, along with secretly-funded "think tanks". No organisation or group should have any access to Government unless they're fully transparent about who funds them.
They should do like football teams… if they've sacked the manager then get Big Sam or Woy Hodgson in until a replacement is hired.
No, the longer he stayed the more potential to do seriously long term damage to the UK.
I'm sorry he's resigned because I've just re stocked with things to throw at the telly.
Also the swear box will become redundant.
I imagine it will become fuller than a very full thing once the party that have failed to for a functional Opposition takes control after the next GE.
Indeed.
The shocking amount of dark money flowing into Tory Party coffers giving dodgy multinational enormous power over sitting governments has to be the one reason to re-write whatever law it is that allows such things.
How the ERG was allowed to form a 'party within a party' is beyond me, but it appears they are preparing for the leadership contest by putting Steve Baker and Suella Braverman up for the PM position.
Heaven help the UK if either of them wins!
Wait till the dark money comes to light in the liebour jesters.
All I can say is "be careful what you wish for" .
It's all facts

And it's funded by public money even though the membership is opaque.
One of the funniest bits for me so far for me has been Suella Braverman (you know, the one who has been lying about the legality of breaking the Northern Ireland Protocol) on LBC dancing on Bojo's grave even before he was gone. The list of the things she's promising to achieve as PM is only missing a cure for cancer and World peace. And then Steve Baker telling us that he may have to reluctantly submit to the wishes of the senior Tories that want him to run for leadership, what humility😂
Don't worry Gareth, unless there's a swift coronation of an agreed candidate (unlikely) they are going to knife one another during the succession. And with Johnson potentially carrying on BAU in the background… rats in a trap… this can only get better…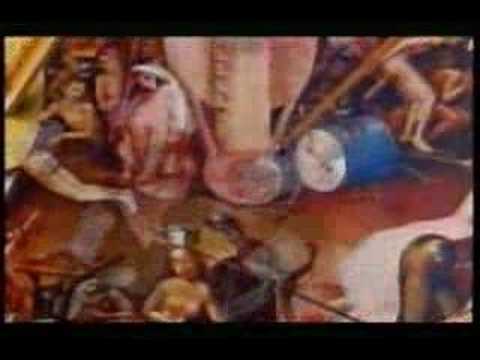 I guess I'm so sorry he's resigned (did he actually use the word "resign"?) because, after yesterdays revelation of meeting Colonel Lebedev in Italy hours after attending a NATO meeting without his security detail puts him in the position of being a serious threat to the security of the UK and it would have been really nice to have seen him bundled in to the back of a police van in handcuffs and carted off to MI5 for interrogation before being put in front of a Judge for committal on a charge of treason.
Perhaps that will still happen, but the thought of this high security risk remaining in Downing Street in the meantime is beyond frightening.
Why else does this lunatic want to remain in office except to continue to pay homage to his Putin friends and further the risks?
It shouldn't have been a resignation, it should have been forceful removal!
Raab is no better… he lied to Parliament about this when questioned by a Labour MP in the chamber by denying it ever happened.
I'm sorry he's resigned because… I'd like to have seen the number of votes he got when the 1922 Committee changed the rules. Maybe 2? (Jacob Rees-Mogg & Nadine Dorries).