Looking forward to some clear nights… there haven't been too many so far this year!
Nope… it's been disappointing, but we live in hope…
did anyone "up north" in France … notice a "flaming arrow" in the sky last night ???
Shooting stars to be marvelled at … if the skies are clear…
https://www.ouest-france.fr/sciences/astronomie/observez-le-ciel-la-pluie-d-etoiles-filantes-des-lyrides-est-visible-jusqu-au-26-avril-c66bc8de-c211-11ec-8207-1f0e356db714
Look towards Hercules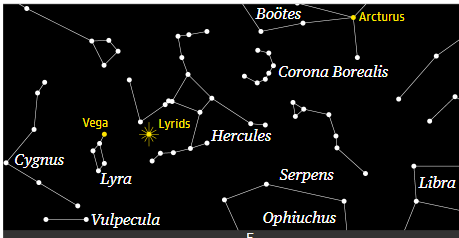 6am,… Um no!

I thought that too - but refrained!

6am can be magical… or it can be "too bxxxxx early"

I shall wait and see if my body-clock allows me to be up and smiling at that hour…
I was out with my camera just after 6. I didn't see Jupiter or Venus, next time I'll get to the location earlier. It was a nice start to the day, birds singing, there seems to be a lot of Cuckoos this year, nice skies and misty clouds in the valleys.
Yep, it's glorious here too… I tried to be up and about in time but was too late at 6.15…
although the gentle sunrise made the effort worthwhile.
We've been having misty mornings, but today the sky is so clear and there's an absolutely beautiful pink-gold glow along the horizon from South-East right over to South-West and beyond…
30th April to 2nd May… goings-on between Venus and Jupiter… sadly one needs to look before 6am Paris time… (vers 6 heure)…
This link offers an interactive sky-chart, showing the movement of Venus and Jupiter over the few days.
Arrrgggg 1.30 start 4.11am Max eclipse, I think I'll give it a miss!!
My current 10-day forecast is occasional thunderstorms (70%) during the day turning to cloudy skies during the night
Seconded

Well, we have an important appointment first thing Monday morning… perhaps OH won't mind getting the tea just a little earlier than usual…