Getting our gite ready for our first guests I've got a couple of small DIY "issues" and I'd welcome some advice please.
We've a leak under the basin and it's where there's a join that has got encrusted - see photo. Can I just scrape the messy bits off and use bath sealant to repair it?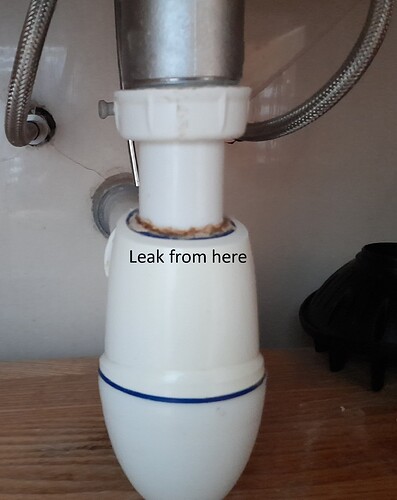 The other issue may be more challenging. The mirror above the basin is part of a unit that includes lighting, so cannot be easily replaced. Unfortunately along the bottom edge of the mirror some of the silvering has gone and so the mirror looks a bit tatty. Is there anything I can do / use to smarten it up?
Thanks as always for any thoughts/suggestions.