Had the tickets, stuck in Moscow (watching main battle tanks ripping the roads up)
I wish I'd seen Elton John in his prime and also never saw Queen even I though had the opportunity but was lucky enough to go to two or three gigs a week in the late 70's and early 80's so can't really complain.
Saw Elton John December 1971 at Sheffield City Hall.
Was sat on the balcony just above his piano.
He had a plate of sandwiches and bottles of coca cola on the piano and half way through his performance he started throwing them to the audience. A moment that still seems like yesterday.
I was 17 and 33 years later my childen bought me tickets for my 50th to see him again at Sheffield Arena.
2 concerts I will never forget.
Wish I had gone to Isle of Wight festival.
I saw him in Bordeaux in 2019 and have tickets to see him in Manchester in December.
I was a big Yes fan, only saw them live once though, at the Crystal Palace Garden Party in September 1972. Saw Pink Floyd at Knebworth in '75 and the Who and Little Feat at Charlton Athletic in '76. Saw the Stones in Jo'burg and caught Neil Young in Marseilles a few years ago and Bruce Springsteen in Paris. The London pub music scene in the seventies was so good I'm sure there's many others I've forgotten. We hit one venue or another every Friday and Saturday night.
I still like most of these bands/artists. I regret not having been to more concerts. When I was in my teens and early twenties I opted to buy more vinyl with my scant funds. I still listen to the albums though. I would have loved to see Neil Young in Marseille.
I wish I had gone to see Kate Bush's 'Before The Dawn' concert in London a few years back.
I saw Yes, Floyd and the Who at those same 3 gigs (Zep and genesis at Knebworth too). Took all night to get out of the car park!
We were sleeping in a van I'd borrowed from work (Fiat England). There was hell to pay on the Monday morning when they twigged I hadn't been moving house, which was the usual reason for borrowing the van

Went to Floyd in a mates van, that was ok as I wasn't driving, but fir the Zep gig I left Sete/Cap d'Agde the Thursday evening, drove to Paris and had a day looking at the sights (GF at the time had never been there), up to Dover for the ferry and straight up to Knebworth (first in, last out). Chemicals helped!
I might make some of you envious - I saw Cream's farewell concert, and Hendrix. I saw Floyd several times but missed the Earls Court concert where the stage collapsed and I couldn't reschedule my ticket.
I was there that night, the block 2 rows in front of us went down. The "soft" intro music had just started. I went to the rescheduled gig, thought maybe that there would be a goody bag as compensation for the hassle but wasn't to be.
Gary Moore and Rory Gallagher - never got to see either of them live.
https://www.youtube.com/watch?v=rwNvyfZpwQM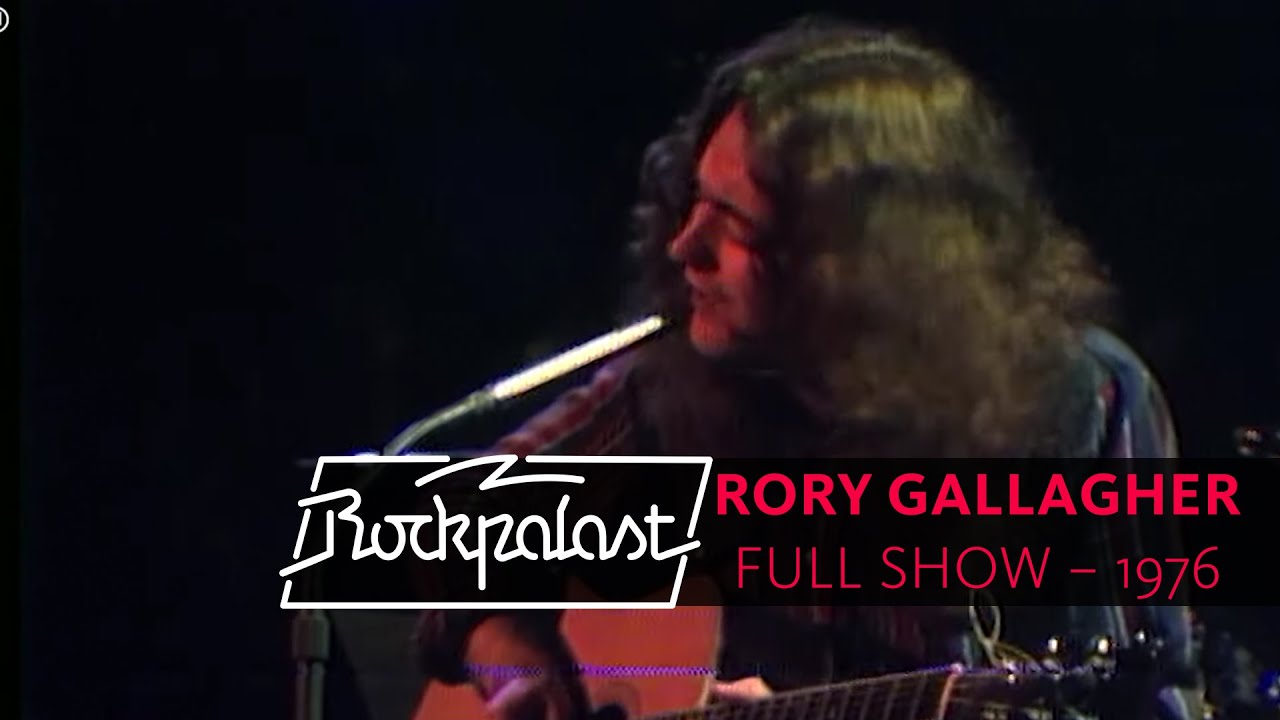 Oh yes. Oh yes.

I went to the one headlined by Dylan. Fantastic. I decided not to go the following year, headlined by Jimi - I'll catch him in town. But he died first. I had seen him, tho', at the RAH in '69.
Not good. Opened by Noel Redding's band 'Fat Mattress'

Jimi seemed not to want to be there. He started smashing up the back line, the stage was invaded and enveloped in a riot, Jimi was escorted off by two policemen and the invading army was thrown into the orchestra pit. Sad.
December 1971 was not a good month for Frank Zappa. It opened with a prestigious gig at the Montreux Casino. Half way through the set, an errant firework set fire to the theatre - the incident was later immortalised by Deep Purple in Smoke On The Water.
Later that month, on the 10th December, in fact, I had managed to get a ticket to see the legend and his band playing at The Rainbow in Finsbury Park.
He was doing a matinee and an evening show, and I decided on the later one, as Zappa and Matinee didn't sound like words that belonged together.
I was right, for at the afternoon show a 'fan' dashed on stage during the encore (I Want To Hold Your Hand) and threw FZ into the orchestra pit.
For some reason, the evening show was cancelled…
The injuries he sustained kept Zappa in a wheelchair for the next year.
I had the good fortune to not only see him play Hamm Odeon and do the stage shots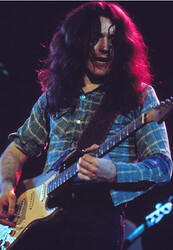 but spend a day with him in the studio where a friend of mine was producing an album by Irish folk-rock vioinist, Joe O'Donnel, managed by Rory's brother, Donel.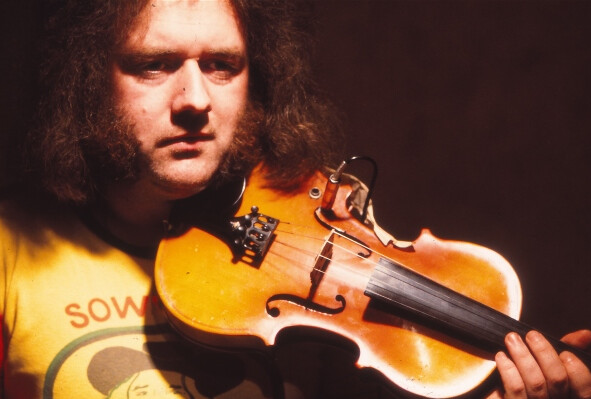 The album JOE O'DONNELL. Gaodhal's Vision featured a solo by Rory. It was interesting that the music was quite a way out of Rory's comfort zone of the blues, so he found the solo pretty testing.
I was in a hotel in Galway in the seventies, probably for the Galway Rally, and Rory Gallagher dropped into the bar for a pint. Very pleasant, normal bloke. Many years later a pal of mine bought his mother's old house in Cork, right on the sea. He and his wife split up and it was back on the market a few years ago. I must Whatsapp him and see if it sold.
I remember, they were on the other side of the Lake, weren't they? I would have loved to have seen Frank.