No, not the boys in blue but the insects.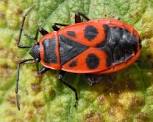 These little so and so's are invading our place at the moment. Interesting little creatures tho' because they can actually be helpful to us in that they consume other insect eggs and bugs. They very much enjoy hibiscus bushes so it's not unusual they like us as we have loads of these bushes in the garden. They are members of the 'punaise' family, related to this chap.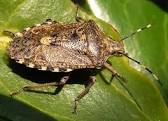 These little buggers are more of a pest and the smell they exude when splattered isn't pleasant so, best to let them live and put them outside maybe. Apparently they can live for up to a year without eating.
Isn't nature amazing ?