James O'Brien Takes Apart Donald Trump's 1775 Plane Claim
General George Washington poses for a photo-op in his F-16 fighter jet before vanquishing Cornwallis at Yorktown.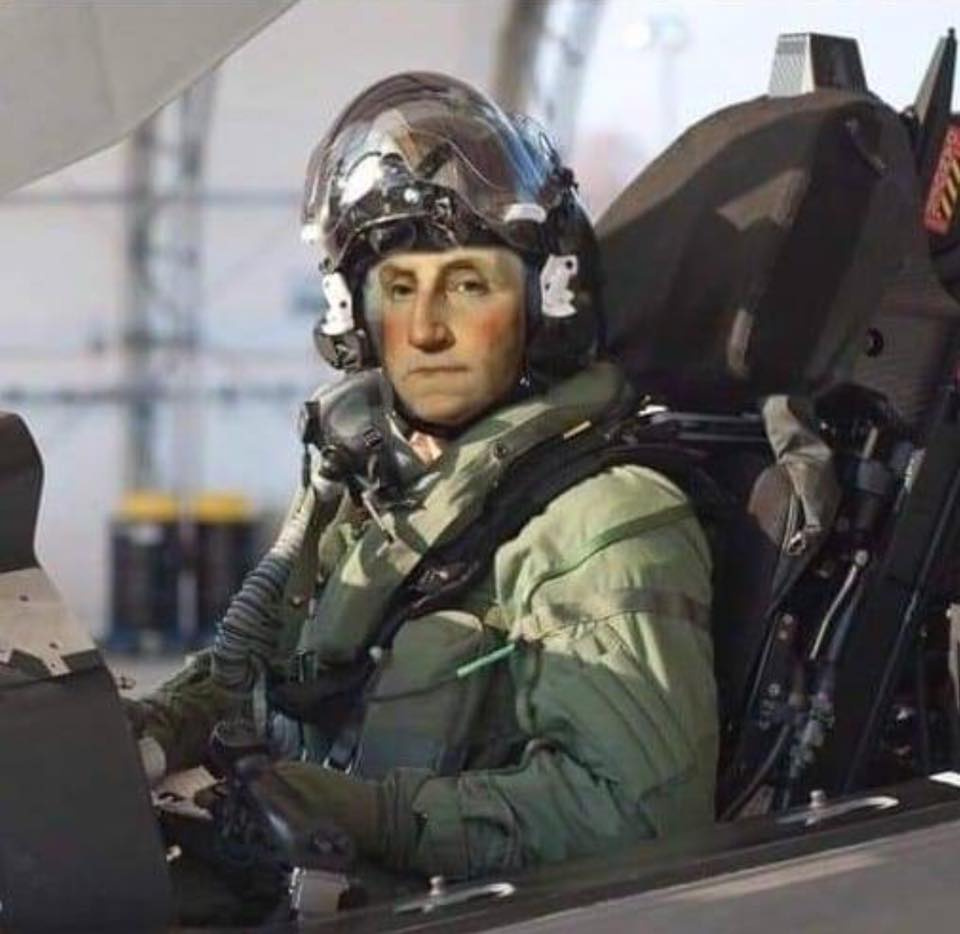 'Battle of the Baggage Claim': Trump's 1775 airport claim inspires parodies
At what point, I wonder, do they declare him unfit to hold office?
at the point of pressing the nuclear button

Ummmm, I hope that they would realise he needs to be removed from power way before that point
How on earth did that get passed his advisors?? I heard Erdogan put it in the bin! How can he possibly be taken seriously writing that sort of thing?
I don't think Trump listens to advisers very much.
It's got to be a joke surely? If not, he need to be sectioned and"got shot of" quickly. ( not implying assassination BTW)
A dangerous man to have as the President of the United States.
You couldn't make this sh*t up!!
Will no-one stand up to this man?

lol
I'm not convinced the letter is real…mostly because it seems far too coherent for Donald to have written
Yes, the Democrats and now, some of the Republicans.
It is the don't think of the consequences brigade who follow him slavishly.
Oh, come to think of it, that reminds me of somewhere else.
This idiot eds taking down before he decides that the way to beat Covid19 is to nuke Asia…

Unfortunately there have also been racist attacks on Chinese or Asian people in UK.
It comes from those with connection between brain and mouth.
The guy's an idiot… God help America

Thanks Graham, I needed a good chuckle


I have been looking at YouTube clips about his comments