Emergencies…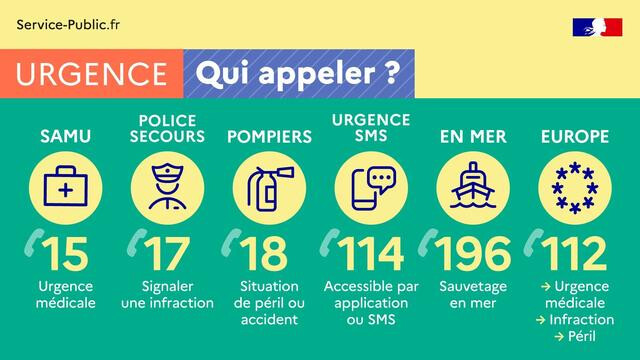 We have a UK VOIP phone (with a French number also) here in France.
Do you know what numbers we should dial? 00 33…?
If you have a French phone number/line it's as shown on the poster…
Let's see if we can find the numbers to dial with a foreign phone…

112 is european so OK for everyone
We sort of do - but not in the normal way I think we need to treat it as though we are dialing from overseas.
112 for you then… straightforward no prefixes…