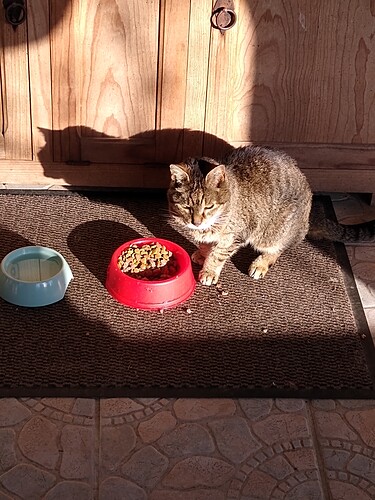 This tiny little thing is giving me a hard time! I have tried all the usual ways of worming this cat, but it has become a battle of wills

He was skin and bones when he arrived at our house, his bones are not too obvious now because he is being fed regularly, but the last week he is eating like a horse and not gaining weight!
Any foolproof way to get a tablet into him, please?