Off to see my favourite person in all the world again tomorrow.
Coming back Monday (boo hiss)
It could become habit-forming

Hope you both have an absolutely wonderful time.
Take care…
Oooooh. May go very close to my place on stage 15. Let's hope.
Nowhere near us thank goodness.
Thank you Stella
I'm sure we will

Our lovely neighbour has given us 2 portions of her delicious dessert "le pudding" .
I love it when she gets the urge to bake…
My lovely class that last week ended up in a full on fisty cuff brawl were very (well not very but no blood) well behaved today!
You can't say this and not elaborate and give us all the 'tea' as the young people would say

Well, I asked on SF almost a year ago for advice about bread makers. Then I did nothing but ponder from time to time. But another year passed with still no solution. But this week I finally put my mind to it and came up with an idea for an early birthday present. I got a handsome Kenwood Kmix which does the job perfectly. Thanks, Jane Jones, for your input ! Here's my first effort - panettone.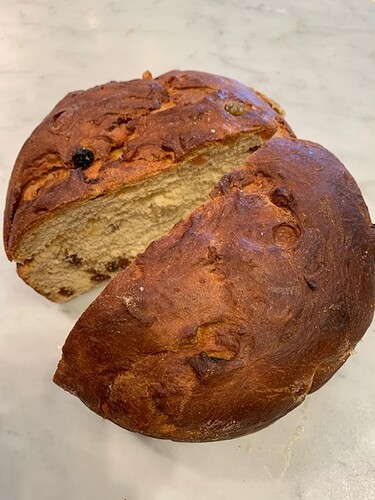 Tomorrow or the weekend! Need to bed to have the energy to deal with them again tomorrow!!!

That looks a splendid pannetone!
In the absence of readily available proper baguette over here, we're addicted to Jim Lahey's no knead bread. Barely any mixing, lots of leaving it alone, a quick fold and into the oven in a preheated cast iron pot. Superb if you like a very crisp crust, and an airy, holey and well flavoured interior.
We have just got back from the hospital Macon and the good news that the nodules in my lungs are remaining stable.
It is such a beautiful day that I will finish off the blue pair of fingerless gloves outside.
My log burner is working particularly well after replacing the sealing rope on the front door.
I love visiting the St Emilion area… and what a lovely day for ballooning…

I won 100€!! Well 100€ worth of things from intersport - which since OH needs new boots is probably very useful!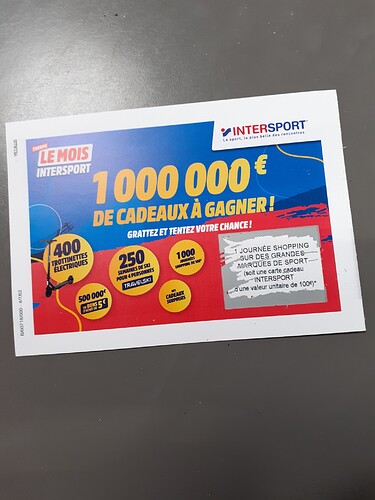 I won €1 at Intermarche today

I sent French Individual form to HMRC in May this year to claim Nil tax on my pensions and after a long wait I rang them to check on progress. I was told it would be dealt with by September!
I got a telephone call from HMRC last month to talk my claim through and the very pleasant lady I spoke to advised that if she didn't call me again all would be sorted. She didn't call back and neither have I had a letter from HMRC to tell me all is sorted.
What I did get today was a letter from my private pensions provider advising that a tax rebate was on it's way so seems HMRC have put me on a No Tax code, today is a good day.


The only downside is that also in the post today was letter from impot advising me of payments due from 2020 tax year.


At least I can enjoy having my UK tax rebate in my account for a short while before I pay my do,s to the Impot.