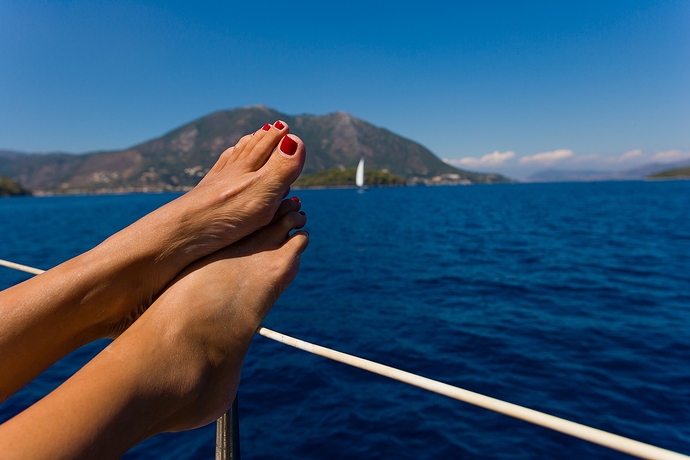 We all know that sometimes life in France can be challenging and here at SF we like to make things as easy as possible so we thought we'd share our round-up of tips and tricks to make your life stress free.
Send parcels via Colissimo online. You simply weigh your parcel, enter the details and where it's going, pay and print out an address label before popping it in your postbox where your postman will collect it and leave you a receipt the next day. No more driving to the post office to discover that it's suddenly shut for lunch - simple!
You can also buy stamps online and it's well worth getting a 'pro' account if you have a SIRET number as you will then qualify for reduced rates too. You can even personalise your stamps with your business logo.
Set up direct debits on the gouv.fr for your tax d'habitation and tax foncière. This will avoid any unpleasant surprises (let's face it, they normally only ever go up…!) and mean that you don't suddenly get a large bill at the end of the year. It will also mean you don't risk incurring any late payment charges.
Shop online whenever possible. Unless you live in a big city with a lot of choice, shopping online for everything from light bulbs to car batteries and bar stools will mean you get a better product at a lower price. Amazon basics provide a great choice of budget items with next day delivery available on almost everything. Amazon is also a great way to compare prices before you buy.
Do your grocery shopping online and then collect in store using one of the big supermarkets 'Drive' systems. I use Intermarche as it's the closest store to me but all of the big stores offer the same service. Once you've created a list repeat orders are a doodle and you'll save a lot of time and money - no more impulse purchases.
For fresh produce join your local AMAP - you'll be supporting local producers and saving money as you cut out the middleman. Having to collect your box at a fixed timer every week may seem like a chore at the start but trust me, you'll soon get into a routine and collecting fresh veg, free range eggs and chickens and seasonal fruit in one fell swoop is a lot simpler than trekking round various farm shops trying to source it yourself. I get all of the above plus fish, pork, beef, oil, flour and honey from ours and it makes my shopping a whole lot easier. And meals a whole lot tastier!
Complete your tax return online. This may sound scary but it really isn't. You get an extended deadline (always useful for the chronically disorganised like me) and in any case, the government is pushing everyone to do this so you might as well get on board. Once you've done the first one, it will save you time and effort and there's no more worry about it getting lost in the post.
Health can be a worry and if you are stressing about something, need an immediate answer and can't get to your GP, then a new service called mesdocteurs.com could be the answer. You can create an account in about 60 seconds and ask your first question for free. There are then three levels of service. You can either use the free option and obtain a response within 48 hours, or choose 'Express' - an immediate response for 5.90e or speak to a doctor in person (charged at 1,90e per minute) - okay, it's not as cheap as visiting the GP but could provide you with peace of mind especially if time is at a premium and you don't want to sit in the surgery for hours.
And talking of medical matters, getting an appointment or rather getting hold of the secretary is often the hardest part, so if you need to see a specialist and can find one that uses a site like this one you can make an appointment on line. It takes seconds to create an account and you can then book your appointment from a list of available time, add yourself to the waiting list if you need an earlier appointment in case of an emergency and then request a reminder text message just before the appointment. It will also add the appointment to your calendar. Pretty useful stuff!
This one is over to you! What have you found that makes your life easier?