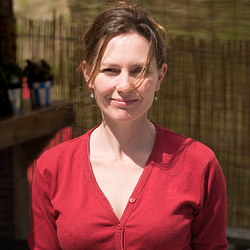 As co-founder of the Survive France network, long term French resident, fluent French speaker and mother of three children who have all gone through the French education system, Catharine has encountered just about every administrative issue you can think of. She has written extensively on all kinds of France related subjects for numerous publications including Living France magazine, French Property News and The Telegraph. She is well known in the media as a reliable source of 'expert comment' when it comes to all matters relating to expats and the issues they face, and has been interviewed on both UK and French radio and participated in conferences on the same subject.
If you are moving to France, have recently arrived or are simply stumped by some kind of administrative issue, then Survive France can help you. We are now offering personal consultations lasting 30 or 60 minutes via telephone or Skype. Catharine will talk you through your options on any given issue. She can put you in touch with the appropriate (SF approved) experts, be it healthcare, insurance, finance and help you devise an action plan to overcome any hurdles that are impeding your life in France.
There are numerous people offering similar services, some good, some not so good (!), but with 15 years experience and as part of the trusted Survive France brand, you can be assured that Catharine will provide you with an excellent and professional service. As part of our commitment to this, we can offer you a free introductory ten minute call where you can outline your questions.
So don't delay, with the first ten minutes entirely free of charge, you have nothing to lose - get in touch today!
30 minutes - €60
60 minutes - €100



Let me help you navigate your way around French bureaucracy!
I can advise on the following topics and much more;
How the French health system works
Obtaining your Carte Vitale
Setting up as a Micro-Entrepreneur
The education system
Claiming benefits
Divorce & separation
Completing and submitting tax forms and other administrative tasks
Advice on selecting the right location for your move
Real-estate and property purchase
Building regulations and planning permits
Personal matters
Insurance requirements
Obtaining a mortgage
Professional service recommendations