Insurance brokerage services from Fabien, get in touch today for a quote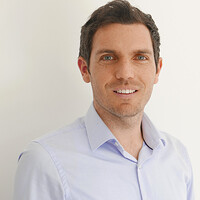 We all know the old adage that nothing in life is certain apart from death and taxes but I'd like to add another. Insurance companies will always do their utmost to avoid paying out. Which is why having a broker who really knows his stuff, and puts the client first, can make all the difference in the world. And it's obviously much simpler if that person speaks fluent English so that they can explain all the policy benefits and exclusions to you in detail. Enter Fabien!

Those of you who have already had dealings with @fabien will be able to join me in vouching for his excellent customer service and attention to detail. In the last 12 months, we personally have taken out house, life and medical top up insurance policies through him and he has saved us a small fortune. We also have much better cover than previously.
So what can he help you with?
For starters, nearly all of us need top up health insurance. Fabien found us an excellent policy with extensive cover and I have just received a statement which shows that we actually received more in refunds than we paid out in premiums. You may think you can get away without a 'mutuelle' but believe me, you only need a couple of big dental bills, never mind anything more serious, and you will realise just how important this is.
The other thing we all need to think about is life insurance. Whether you need an investment type policy, a policy that will pay out in the event of your death or one that will provide cover in case of incapacity, Fabien can help. For anyone who is self-employed, I can't stress how vital this is. If you are unable to work for any extended period of time, state benefits are negligible and a private insurance policy is essential.
The self-employed (whether AE or running gites etc.) also need public liability insurance and this is mandatory in some professions. Again, Fabien can tell you what you need and find you the best possible deal for your particular circumstances. Those of you working in the construction sector are also legally obliged to have a '10 year warranty' insurance policy - failure to comply carries a 75K fine!
Nearly all of us need car insurance. Fabien can provide this as well as cover for motorbikes, cats, dogs and horses. He also has a selection of very affordable travel insurance policies which provide extensive cover should you be travelling outside France. And if you have a mortgage on your French property, Fabien can evaluate the insurance policy and quite possibly get you a cheaper deal.
When choosing insurance policies it is essential to get sensible, professional, impartial advice. As an independent broker Fabien provides all this and more. So don't delay, call Fabien today!

For 'Mutuelle' information, go here