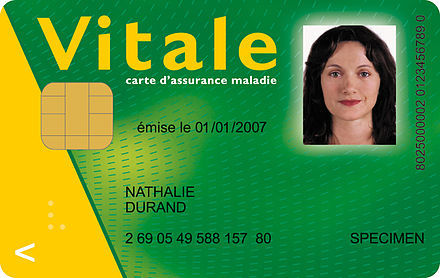 When we arrived in France I was stunned to discover that my kids needed to be insured before they could be released into polite society. I was pretty clueless in those days (still am in many ways!) but fourteen years later, I have got to grips with French insurance requirements.

Insurers are the same the world over. They will do anything possible to avoid paying out. We all know this and we all know that we should, in theory, read every small detail of the policy, but which of us can honestly say we do it?

Last year we had two unfortunate (and expensive) incidents caused by my failure to do just that. In the summer we borrowed a car from a friend and upon breaking down in Italy, discovered that we would have to foot the recovery costs, despite having been (verbally) assured by the agent that we would be covered. Ouch! Then we went to the dentist for what was supposed to be a routine clean. Our dentist is very good and always checks the "mutuelle" policy details before starting anything expensive but on this occasion the insurers had changed the T&C and we were left 400€ out of pocket. Double ouch!

So when it came to renewal time, I was determined to be more careful.

These days there are a number of comparison sites and some of them are very good. So one morning I sat down with a huge mug of coffee and started painstakingly filling in my details and requirements. Some time later I got a phone call. I don't generally have much time for people cold calling me. I figure I can work out what I require and where to get it myself. But this guy was different; professional, intelligent and clearly knew his stuff. And, he emailed me straight away, offering to explain the policies in English!

So, drum roll, enter Fabien!

To cut a long and boring story short, whilst I'd found a good top-up health insurance policy at a reasonable price, Fabien found us a better one at a cheaper price.

I was so impressed with his professionalism and approach that we got him to look at our household insurance which was also up for renewal. He has done a fabulous job in finding us a policy that really suits our needs. He's enabled us to include all kinds of extras such as cover for the horse and the dogs, and made sure that we have the exact levels of cover that we need for valuables and equipment. He explained everything clearly and simply and in English and is our point of contact should the worst happen and we need to make a claim. Best of all, he saved me a load of time, energy and hassle. And this was all free of charge!

Insurance is a minefield. Everyone's needs and budgets are different so taking expert advice is the most sensible option. The problem is finding someone you can trust. James and I can't recommend Fabien highly enough. In fact, we're so impressed that he is currently sorting out life insurance cover for us. We've passed his details onto all our friends and would now like to do the same for you. If you would like to get the best possible insurance cover, whether it's "assurance habitation" or "assurance vie" for the best possible price.